Do you take an interest in beauty, hair and skin care? There are many different beauty therapy courses that you can study. If your dream is to own a salon one day, then you should continue to read this article.
Beauty Therapy Comprehensive Expert Course
In this course, you will gain a thorough knowledge of the beauty care industry. And also the skills to become a successful beauty technician.
Salon Management Courses
Interested in running a beauty salon one day? Then this course would suit you. When you run a salon, you need to oversee business operations. The knowledge and skills that you will gain are:
making sure that the customer is happy with the service
working with your company's finance
checking your stock levels.
Nail Care Courses
Did you know that taking care of your nails could prevent ingrown nails, fungus and other health issues? Taking care of your nails is necessary. With these courses, you will learn the basics of nail care, and the skills to make manicures, pedicures, and nail enhancement treatments.
Make-up Application Courses
The Make-up Application courses are about how to apply makeup. You will learn different application techniques.
Facial Skincare Courses
If you are more interested in how to take care of your customers face, then look into our Facial Skincare courses. You will learn about different skin types (oily, dry, combination), and learn about face treatments and ingredients in products.
What is Beauty Therapy?
Beauty therapy is the treatment of hair, skin and nails. The purpose of it is to enhance appearances and to repair the damage of skin cells, hair follicles and so forth. The treatments can include massages and other body relaxation exercises. Most of these treatments take place in salons, but some also do it at home.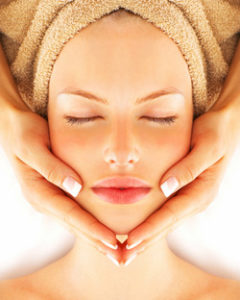 Why Study Beauty Therapy Courses?
Some beauty therapy skills that can be self-taught and others you need to gain through formal training. If you want to work as a beauty therapist, you will need to go for formal training in it. Here are some reasons why you might want to consider studying beauty therapy:
you will learn how to take care of yourself and your clients
know how to perform a wide variety of beauty treatments
improve your earnings – many people are willing to pay good money for effective beauty treatments.
Formal recognition of the knowledge and skills that you gain could increase your credibility in the eyes of both clients and employers. We offer the following beauty therapy courses. It ranges from Nail Care, Facial Skincare, make-up application and Salon Management.
How do you get Started With Beauty Therapy Courses?
Choose a Beauty Therapy course that you want to pursue.  If you are not sure, get in touch with our friendly course experts. They will help you with more information. Then you can register with us.
Where can you Work as a Beauty Therapist?
You can work in many places other than a salon. It includes:
on a cruise ship
at a spa or health resort
film sets
at home (or at your clients' home)
backstage at live performances.
You can find more jobs here. Contact us today for more information on our toll-free number 0800 39 00 27.